Our First Home
Wednesday, April 20, 2016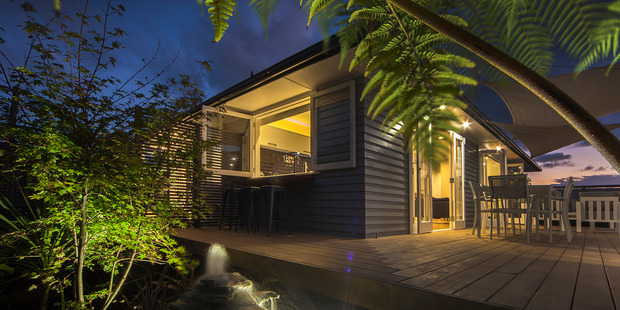 It's on everyone's lips: the housing market in Auckland is crazy high. It's
on the newspapers
every day. Compared to the average income of Aucklanders, the escalating housing prices is scary in comparison. Think Paris price (i.e. expensive), without as many attractions - museums, art galleries, shops, restaurants, bakeries... As a young hopeful future house owner, the possibility of getting a first home, soon and without any help, is pretty much impossible.
That doesn't mean we have given up hope for our first home, though. Never! It will happen... one day.
This week we went to another house auction. We've been to plenty of open homes by now, but this one was special. It was live on national TV. We had followed the journey from its purchase to full renovation. It was one of TVNZ's Our First Home houses on sale.
You would think that a house that's gotten national exposure and marketing would have sold for much more.
The winning house of Our First Home season two
went away with nearly $100,000 on top of their reserve price, as well as another $100,000 prize money. Well done to them! A and I are jealously discussing if we should apply for their season three. Will our parents be up for the challenge? However, the profit margin was shockingly minuscule for the other two houses, even without comparing to the
first season's results
.
All of these houses are in up and coming areas but by no means the closest to the city centre. It took my 40 minutes on train plus driving time to get to that auction earlier in the week. The (additional) price you have to pay on top of a decent affordable house is transport.
The rapidly rising housing market in Auckland could well be contributed to the sadly low results. They say the market is plateauing slightly, but who knows for how long. The search for the
perfect
right first home continues... Young Aucklanders, let's not give up hope!
Image from NZ Herald/Dean Purcell